Back To Our Services
You are not the only one caring to keep your garage door strong and reliable. Our team cares, too! Such attitude makes our company special and our services necessary! When you are working with such committed professionals, you can expect more than services. You can expect full cooperation when you need assistance, guidance, information or advice. Our technicians will be there as soon as possible when you urgently need broken spring replacement, opener troubleshooting or new cable installation. With damaged parts replaced in timely fashion, all emergency issues handled the same day they pop, excellence in installation services, and thoroughness during inspections and maintenance, our team can be trusted for all residential needs.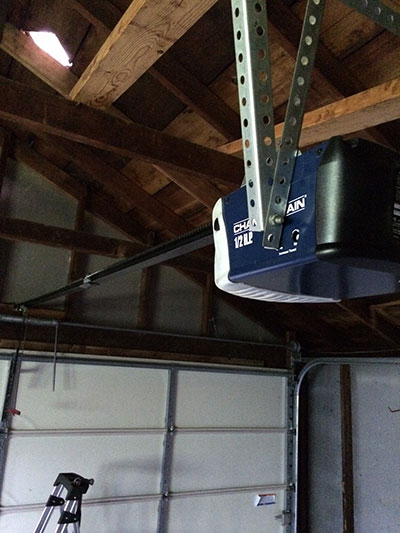 Mableton residents enjoy some of the best garage door professionals in the industry.
They are courteous and friendly while providing highly professional services in installation, repair, and maintenance of Mableton garage door openers the doors they lift. Mableton garage door service professionals can address problems in any of the major brand garage door openers Mableton garages sport. These brands include Genie, Liftmaster, Chamberlain, Craftsman, Sears, and Marantec garage door openers.
Across these brands there are three main types of garage door openers Mableton home owners have: chain drive garage door openers, belt drive garage door openers, and screw drive garage door openers. Mableton garage door openers that use a chain drive system are the traditional garage door openers most people think of from a decade or two ago. A motor moves chains which lift or lower the garage door. The chain drive is very sturdy and strong, the major complaint is that it is super loud. Belt drive garage door openers came along to fix the noise issue. The chains were replaced with rubber belts, and the noise levels were drastically reduced. Screw drive garage door openers use a different approach all together. Instead or belts or chains, a threaded steel rod is used to lift and lower the door. The main benefit to this is fewer moving parts, so the maintenance required is less.
No matter what types of garage door openers Mableton citizens have, the local garage door service professionals can help install, replace, repair, or conduct preventative maintenance. They can even help you decide what type of garage door and opener will work best for your home if you need a new one. For instance, if you have a bedroom above the garage, the quiet operation of a belt drive opener will be ideal. For the best Mableton garage door openers, use the services of the professionals at your local garage door company.
Back To Our Services